All sessions include a 1-2 hour session, an online sneak peek,
and a gallery of 25-30 hand-edited images, from which to make your purchase.
All prints, digital images, and other products are sold separately.
Newborn Session: $250 | Baby, Child, and Family Portraits: $200
Maternity and Newborn Package: $350 | First Year Package: $650
The session fee is due at the time of booking in order to secure your date.
Please note that this fee does not include prints or digital images, and covers the time and talent of the photographer only.
Dates are not held without paid session retainer.
A la carte prints start at $35 | Canvas Art starts at $195 | Digital Collections range from $495 to $750
The average client invests a total of $700-950 on their custom portraits. Payment plans are available, and all major credit cards are accepted.
Maternity Session
$200
"The moment a child is born, the mother is also born. She never existed before. The woman existed, but the mother, never. A mother is something absolutely new." and so in you the child your mother lives on and through your family continues to live… so at this time look after yourself and your family as you would your mother for through you all she will truly never die." - Osho
Maternity sessions may be Christina's favorite type of session. It is a time of anticipation, change and excitement…and she loves to document that! You and your beautiful growing belly are the stars of your maternity photos.
Most expectant moms are most comfortable with a session taking place between weeks 30 and 34 of pregnancy. Bring your own clothing to wear, or put on a lovely maternity gown, provided by the studio. To see more: maternity gallery
Belly to Baby Session
$350
The belly to baby session includes a mini-maternity session, and newborn session. Most expectant moms are most comfortable with a session taking place between weeks 30 and 34 of pregnancy. Bring your own clothing to wear, or put on a lovely maternity gown, provided by the studio.

The newborn session usually takes place in the first two weeks of baby's life. All products sold separately.
To see more of Christina's maternity sessions, please visit the maternity gallery. To see more of Christina's newborn work, please go to the newborn gallery.


Newborn Session
$250
The studio newborn session is Christina's specialty. It includes many items to showcase your baby, such as blankets, wraps, bonnets, and more. It is best to reserve your newborn session while you are still pregnant. Once booked, Christina will pencil in your due date on her calendar. Then as soon as baby arrives, she will schedule the exact date and time of the session.
Newborn sessions have the best results when done in the first 14 days of life (preferably between 5 and 10-days-old), so please have Christina on the "must call" list that you have! You can expect your newborn session to last around 2-3 hours. No need to provide clothes, or anything other than your beautiful baby (and milk/formula!) Prints and other products are sold separately.
To see more of Christina's work, go to the newborn gallery
Matilda Jane Mini Sessions
$125
THIS Mini-Session is to request a reservation time on SATURDAY, Febuary 10th, 2018
Christina is teaming up with,Trunk Keeper Kassie Sheffer, who will be providing her collection for your session.

The session includes full access to the high quality, boutique clothing by Matilda Jane, 3 digital images, and a $750 purchase credit to shop the collection!
Grab your favorite shoes and any accessories you might want to include and book your little one a Matilda Jane mini session!

First Year Collection
$650
The baby's First Year Collection includes the most popular sessions requested in a baby's first year of life. A newborn session, a milestone session (generally when baby can sit independently) and 1st Birthday session!
Includes an 8x8 lay-flat book of session favorites and 12x12 mounted collage from the 1st birthday session; digital images sold separately.
An $1100 value!
High School Seniors
$200
Congratulations! You're going to be a senior! You probably thought this day would never come! Senior year is a special time in your life. Christina is privileged to capture who you are at this moment: your dreams, your passions, your personal style. Together you will create images that will be cherished forever.
Christina loves to photograph you doing what you do best and what you love most. Whether it is on the football field, out in nature, or at a neighborhood hangout that is special to you, Christina wants to show you in your natural element, being yourself and doing what you are known for. Let Christina plan a session on location based on your interests and passions. She knows you are more than a stiff pose and a formal backdrop. Let her show that.
Family Portrait Session
$200
Family sessions are some of my favorite to do, and it's because I love being a part of history! Your family is dynamic; photographs are one way to document life's many changes!
Family sessions can be more traditional, or laid back; reserved, or crazy fun...the style depends on you and your family! This full-length portrait photography session may be in-studio, outdoors, or a combination of both.
Each session includes a gallery of preview images.
Please add $25 for locations 25+ miles from 48114. Please add $50 for groups of 7+; please add $100 for groups of 12+.
Products sold separately.
Milestone Session
$350
Milestone sessions are a wonderful way to document your child's growth! Parents may choose one look for the children to wear. This thirty minute session includes: five digital images ($350 value), and up to two children.
Cake Smash Session
$450
A first birthday session is an absolutely wonderful way to celebrate and have memorable photographs of your baby! The images taken at a cake smash session are unique, spontaneous, and provide a fun way to capture the curiosity and personality of your baby!
Cake Smash Sessions include: five digital images ($350 value), a custom smash cake (please advise us if child has special dietary needs and/or allergies, and a 12x12 mounted print of the collage. All other products sold separately.
Individual Business Photos
$250
In business, an image can be the difference between making the sale and missing the opportunity. High-quality, professional business photos capture the attention of your clients by adding instant personality to marketing materials, public relations efforts, social media and more.

Includes your three favorites as high-resolution images and web-sized images. Two looks. Additional products sold separately.
Corporate Headshots: Do you have a company or team in need of a consistent photographic look and feel? Contact Christina to learn more about our corporate offerings.

Loading more pages
Christina offers a variety of unique and handcrafted products including small prints, wall sized prints, gallery wrapped canvas, contemporary lay-flat books, digital files, heirloom albums, and more.

Looking to book High School Senior photos?
Ready to get new family photos?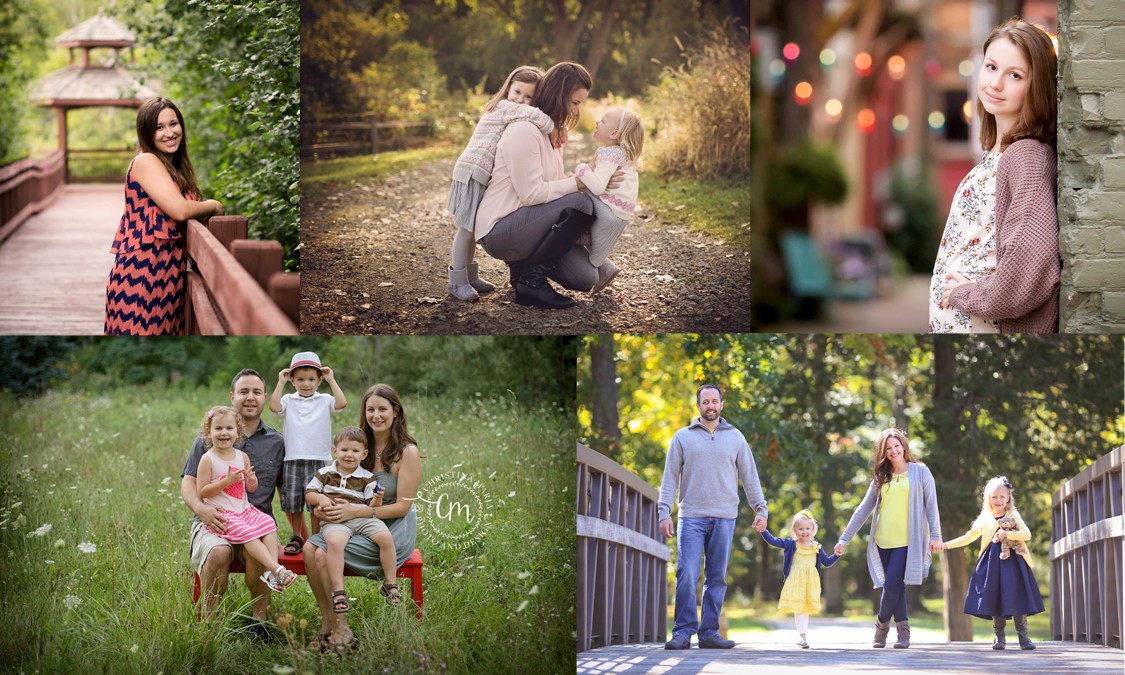 Looking for a wedding photographer? Click here to see my wedding portfolio!
Need an updated headshot?